Here you can review some statistics about our Education Center
Ms. Hina, has the same objective of increasing the learning abilities of students in French language. With a glorious past experience of 20 years she has been teaching french and hindi to students all over the world. Currently she is teaching french language online and offline to support students in being multilingual. Ms. Hina is now working in collaboration with Mindynamics to work towards changing lives.
A budding tech entrepreneur involved in finding solutions to everyday problems through digital ways. He is a qualified professional running multiple websites and apps. Certified from Google he understands the quick ways to run a business online. He has consulted brands to create followers in millions.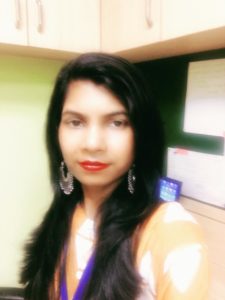 Business Head with one of our partner associates Gloway InfraTech Private Limited. She leads an enthusiastic team who develops web solutions for clients in all work areas. A qualified professional into web development, who invests her knowledge in producing best results through technological advancements. 
An qualified Advocate, Practicing Graphologist and Counsellor. "Your Limitations-It's only your imagination." Inspired by educators working from home and enhancing they are skills with worldly duties. Sweety Jain has an amazing thought in her mind. She always aimed high and had a vision to achieve it. With her aim to create awareness fro women empowerment blending it with creating additional source of income. Sweety Jain. has developed handwriting Improvement course of kids and adults from a Graphology perspective. This course enables females to be independent. 
Arun Soni is an internationally acclaimed author from Chandigarh who has authored 100 books on computer education. His books are widely read in India and abroad. "Digital Cop" is his 100th book. He has 17 years of experience in writing and 23 years of working in the field of computer education. He has the distinction of having his name entered in 'Limca book of Records' under the category 'Most Computer books written at the age of 37'. He also holds many other records for this incomparable feat and is recognised in the India Book or Records, Global book of Records and in Unique World Records.